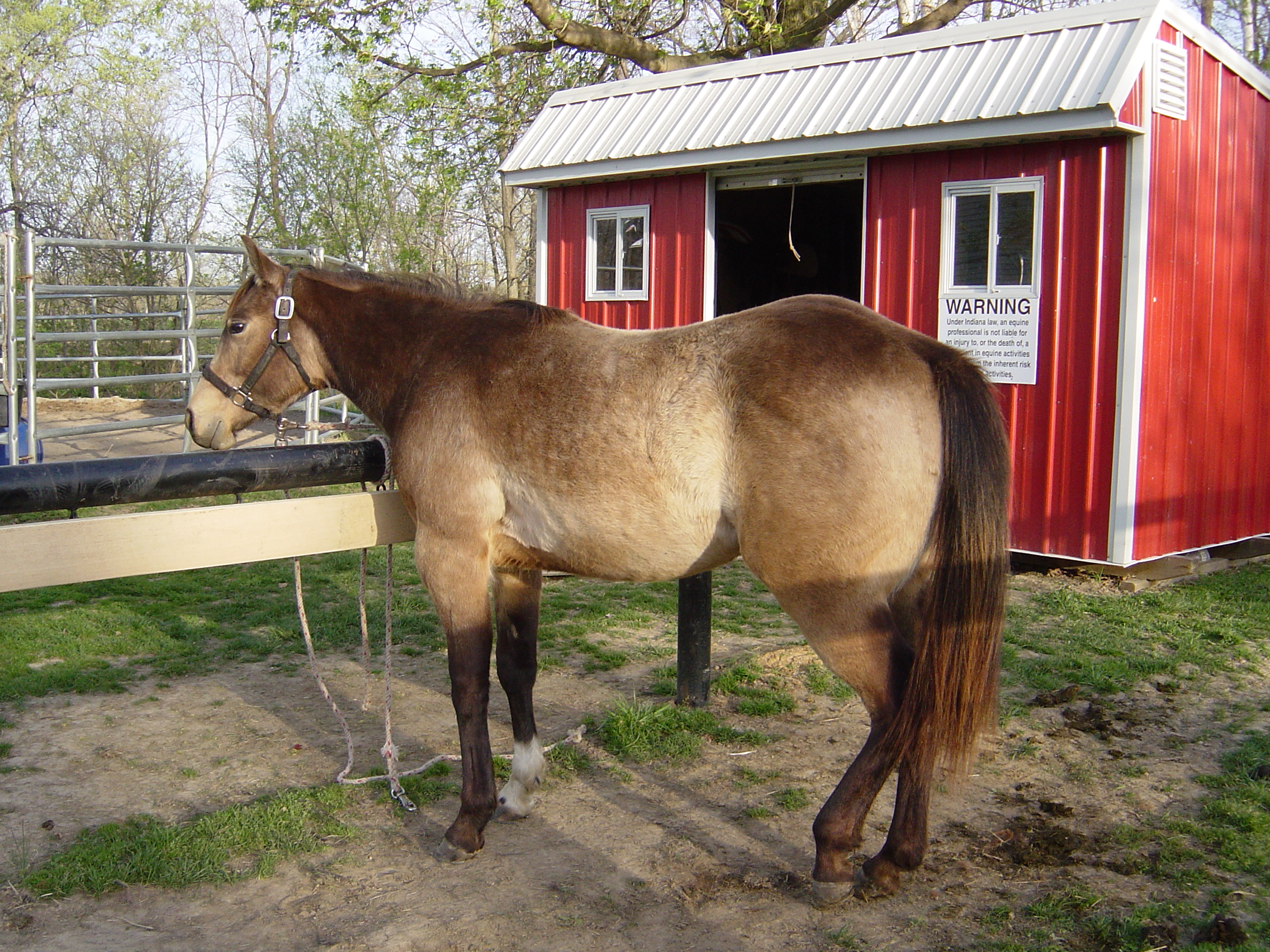 "Cane", He is a Quarter horse Buckskin Dun gelding.

His ID # is 4098994

Cane is turning 3 in April.  He was broke to ride as a two year old.  Cane has been rode on trail rides and a 10 year old girl rode him some.  Cane does very well.  He wants to please. He loads, clips, and ties nicely.

He is 14.2 hands high and will stay a little horse height wise. Cane is stocky built.

Cane $2,200.00